New arrivals: Alaïa clothing lands at Net-a-Porter
For the first time, luxury fashion house Alaïa will be selling its ready-to-wear collection online at Net-a-Porter. Spotlighting the spring 2017 collection, the online retailer offers sixty pieces. Ranging from crop tops to fit and flare dresses as well as voluminous skirts, these pieces are absolute standouts. The range mostly includes Alaïa's famous knits and sculptural silhouettes in various color combinations. From bone white to blush pink and deep red, the pieces have exquisite craftsmanship. Discover some of our favorites from Alaïa below, and see more at Net-a-Porter.com.
Alaïa Clothing Spring 2017 at Net-a-Porter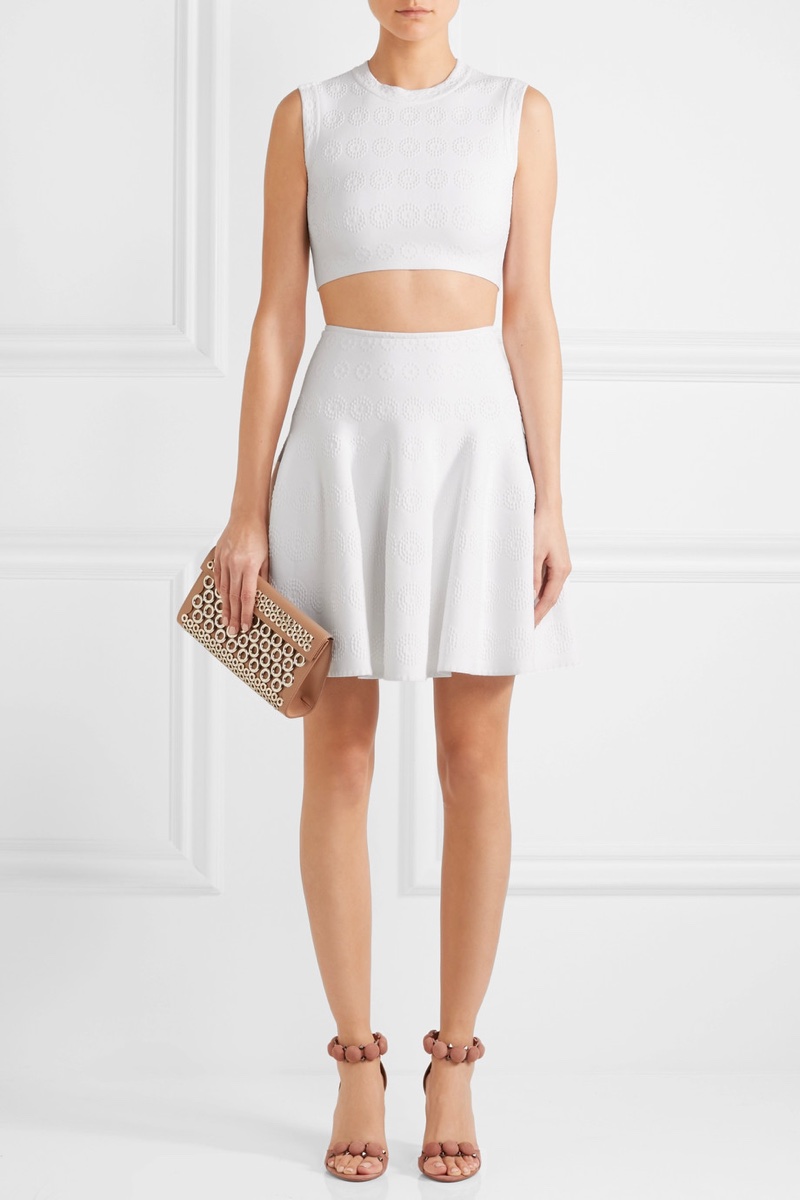 A figure-defining top to flaunt your abs – Alaïa Cropped Stretch Jacquard Knit Top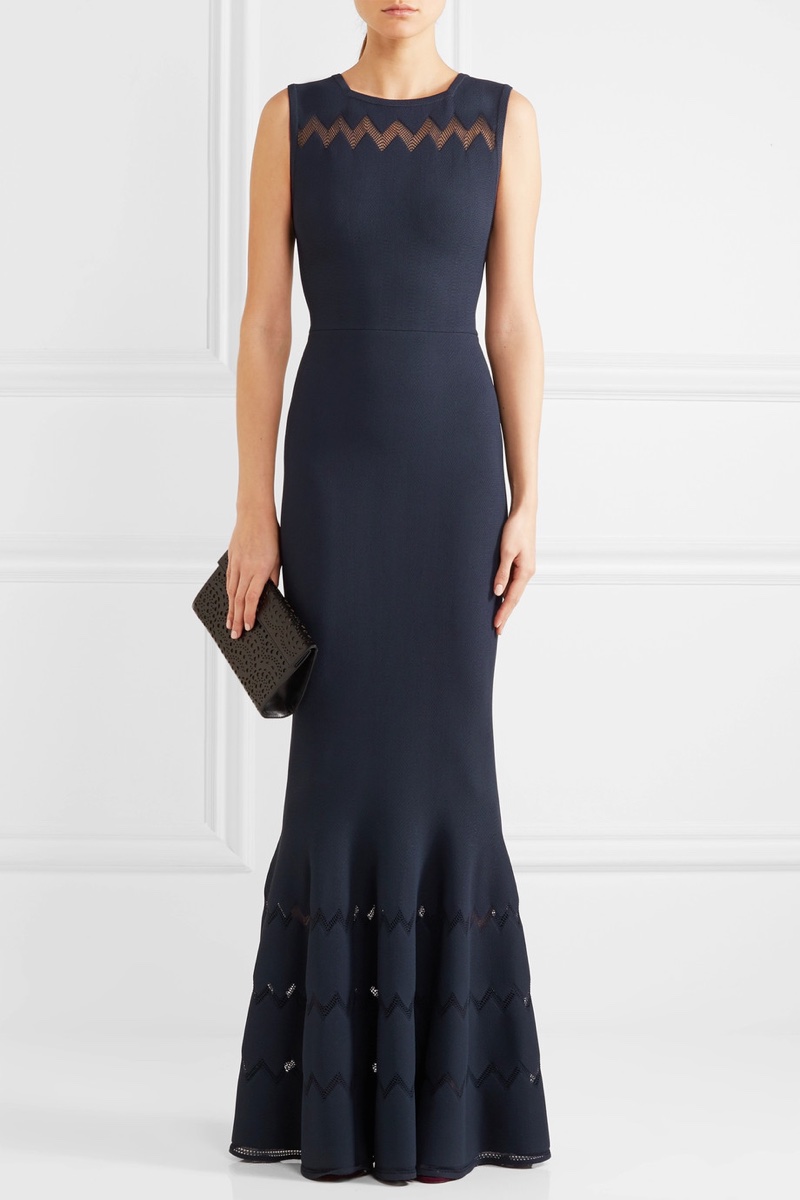 This knitted gown has a sweeping silhouette – Alaïa Knitted Gown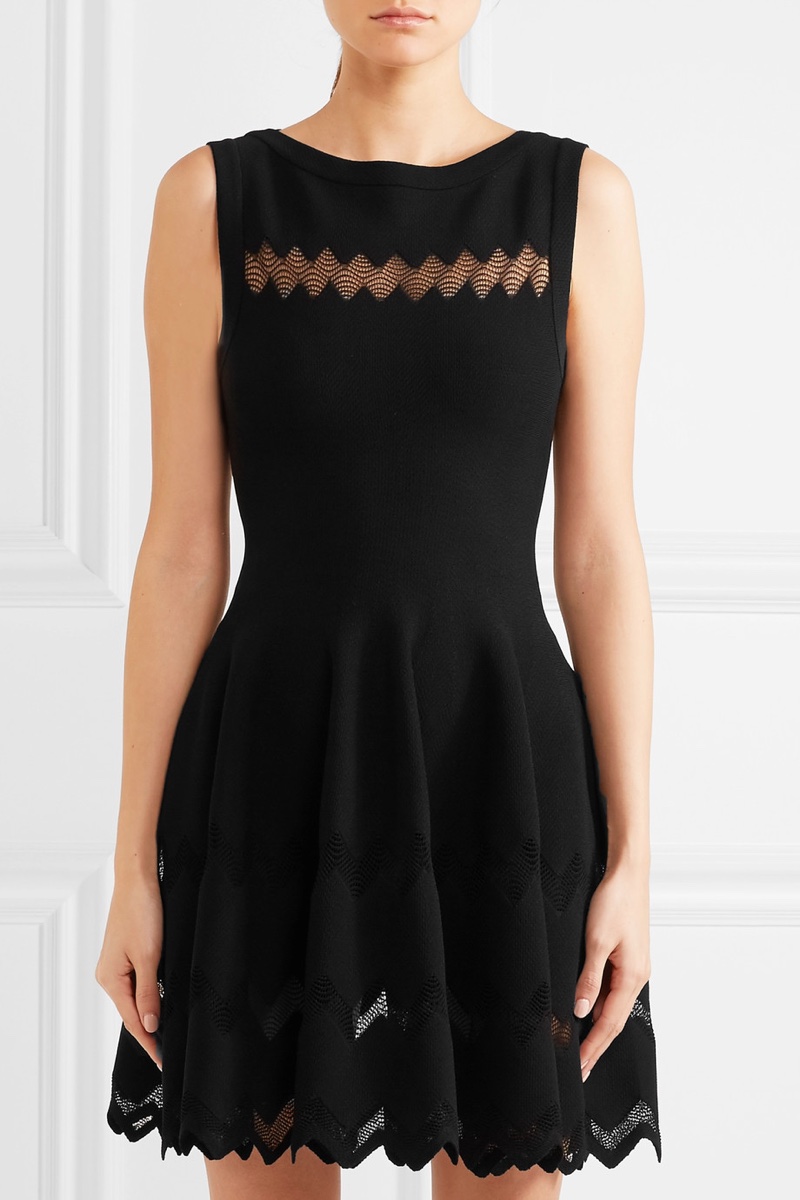 Transparent paneling features sheer zigzags – Alaïa Knitted Mini Dress in Black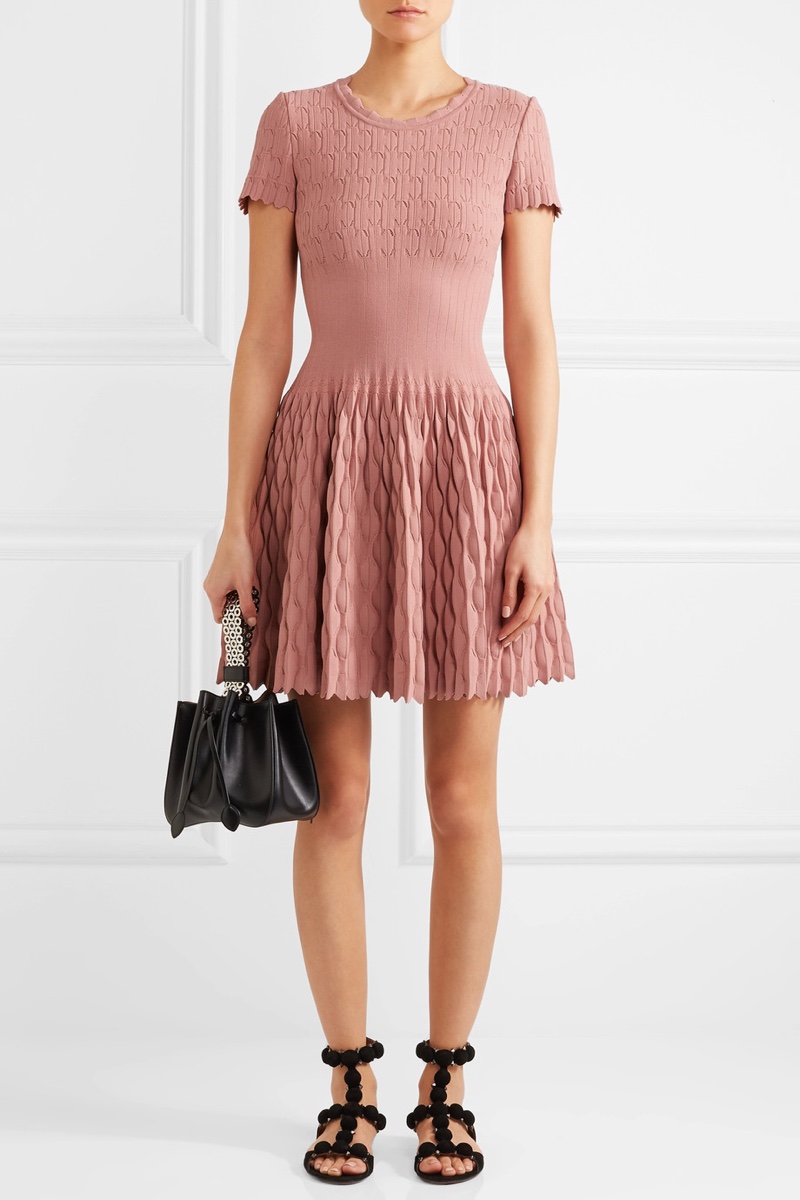 A corset-inspired waist brings an ultra-feminine shape – Alaïa Knitted Mini Dress in Rose
This fit and flare design includes flared sleeves – Alaïa Knitted Mini Dress in White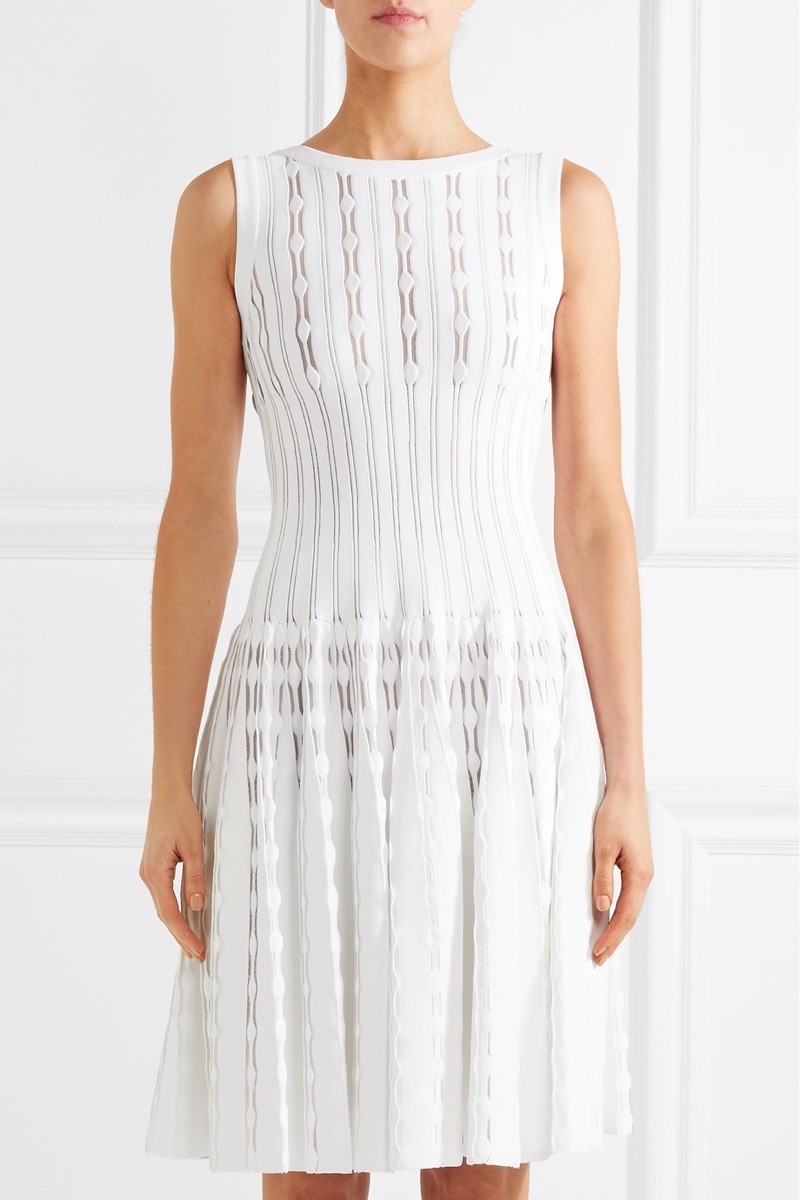 Azzedine Alaïa's signature fit and flare silhouette takes the spotlight – Alaïa Laser Cut Knitted Mini Dress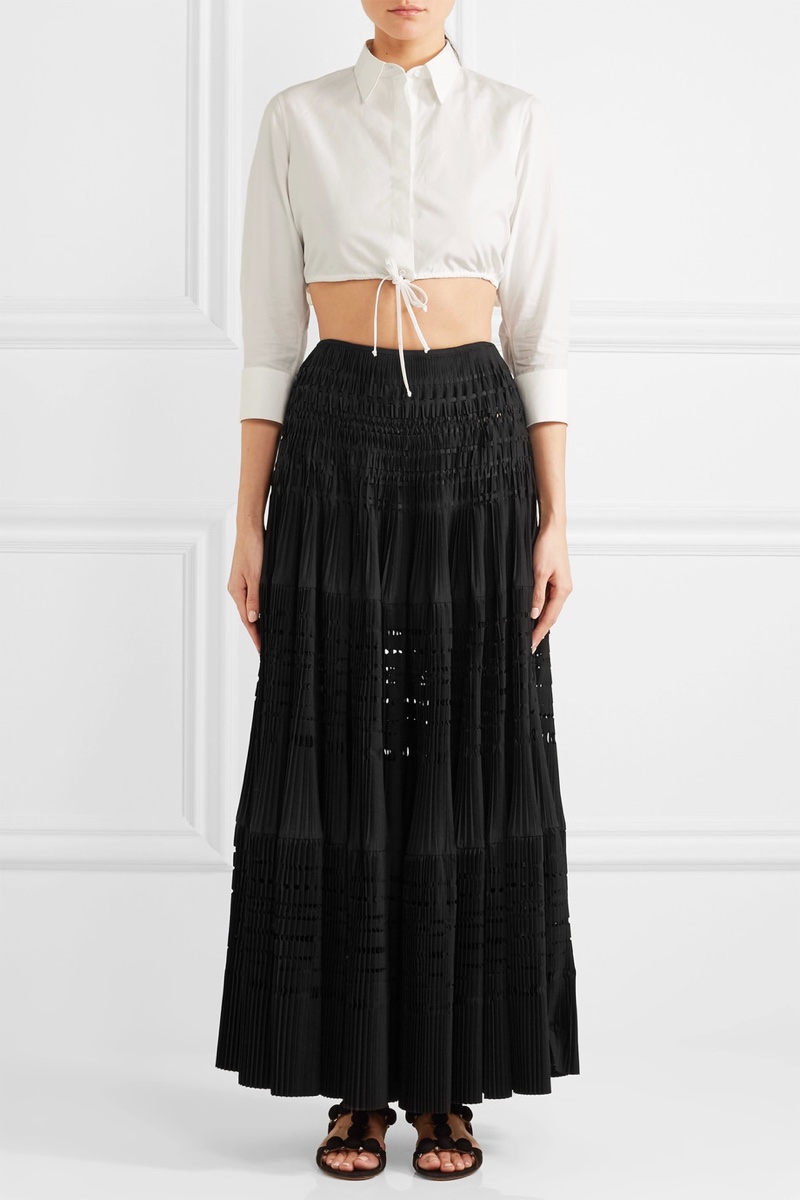 A cotton-blend maxi skirt is finished with woven satin ribbons – Alaïa Laser Cut Pleated Cotton Blend Maxi Skirt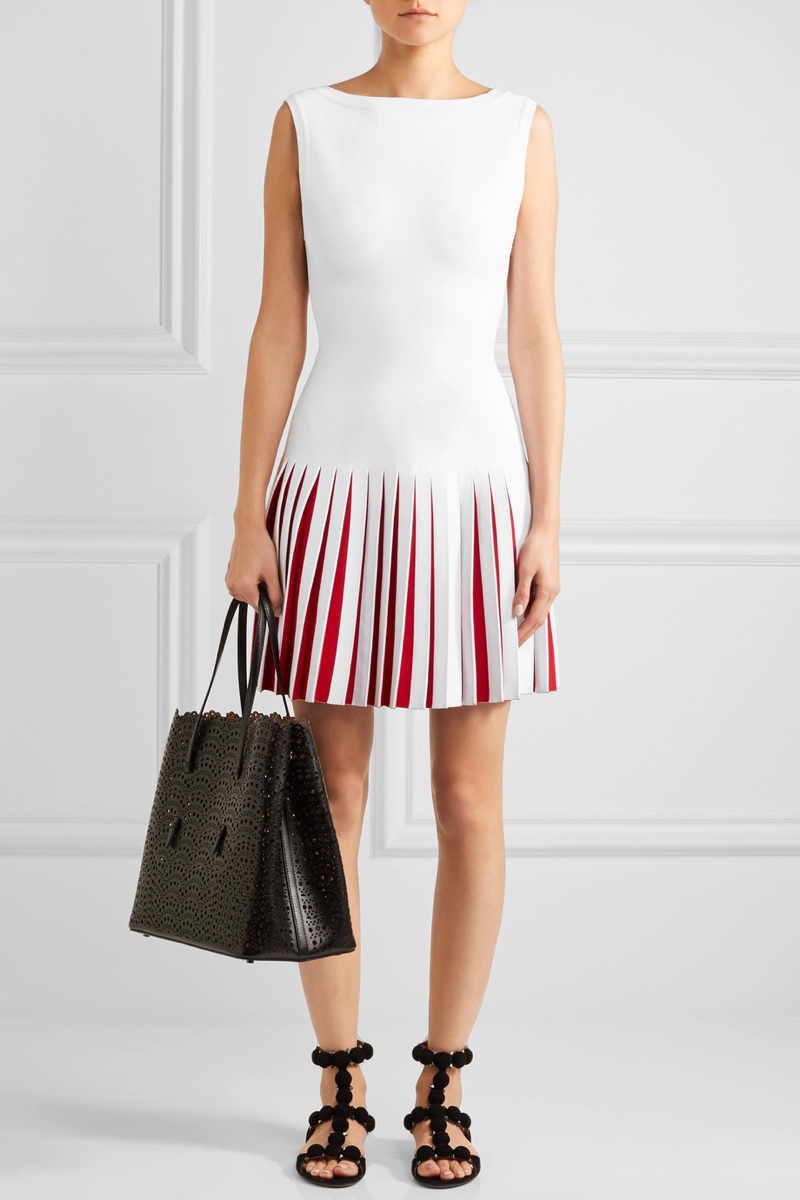 Flashes of red take this dress to the next level – Alaïa Pleated Two Tone Knitted Mini Dress
Enjoyed this update?
…
"Just In: Alaïa Spring Ready-to-Wear Arrives at Net-a-Porter." Fashion Gone Rogue. http://www.fashiongonerogue.com/alaia-clothing-spring-2017-net-a-porter-buy/.