Maud Welzen wears Proenza Schouler bikini and Linda Farrow x N 21 sunglasses
Maud Welzen is ready for pool season in the February 2017 issue of ELLE Germany. Photographed by Joshua Jordan, the blonde beauty wears retro bikini looks. Posing at the pool, Maud channels 50's and 60's style in the designs of Michael Kors Collection, Prada, Dolce & Gabbana and more. The model looks like a movie star posing on lounge chairs with tropical plants in the background. Stylist Kathrin Seidel dresses the Dutch beauty in a mix of color-block dresses, embellished tops and swim caps.
Editorial: Maud Welzen in 'Cool at the Pool' for ELLE Germany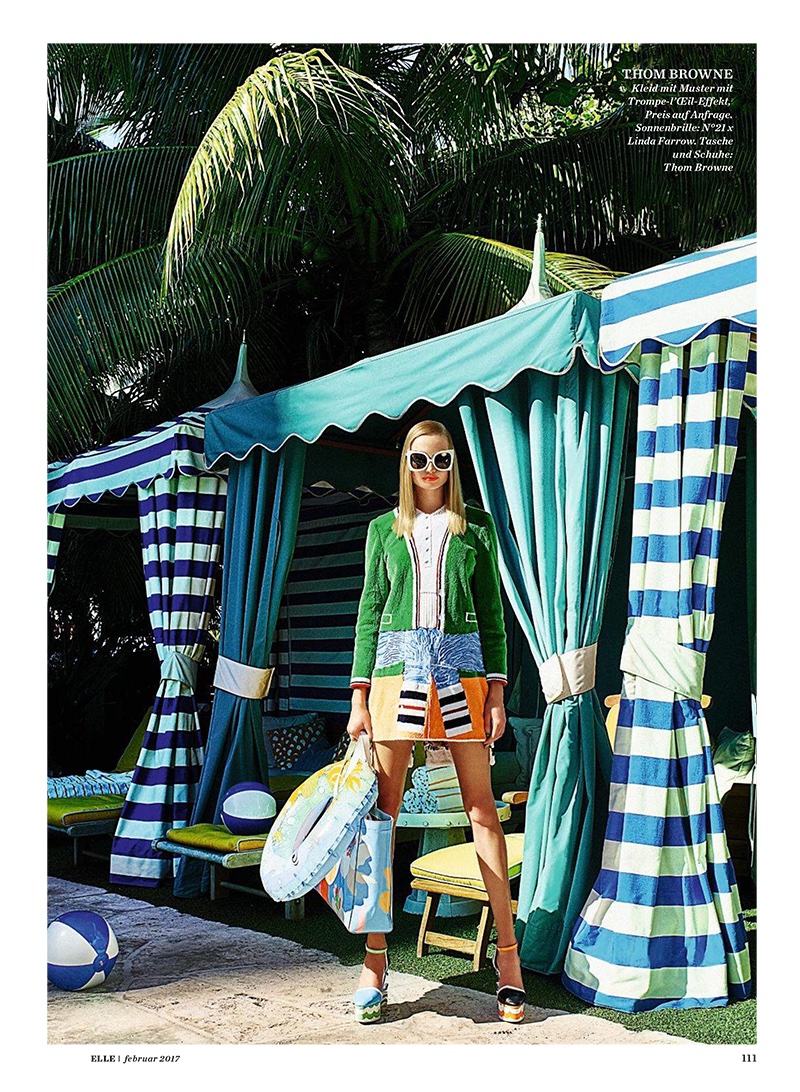 Posing for ELLE Germany, Maud Welzen models Thom Browne patterned dress, bag and shoes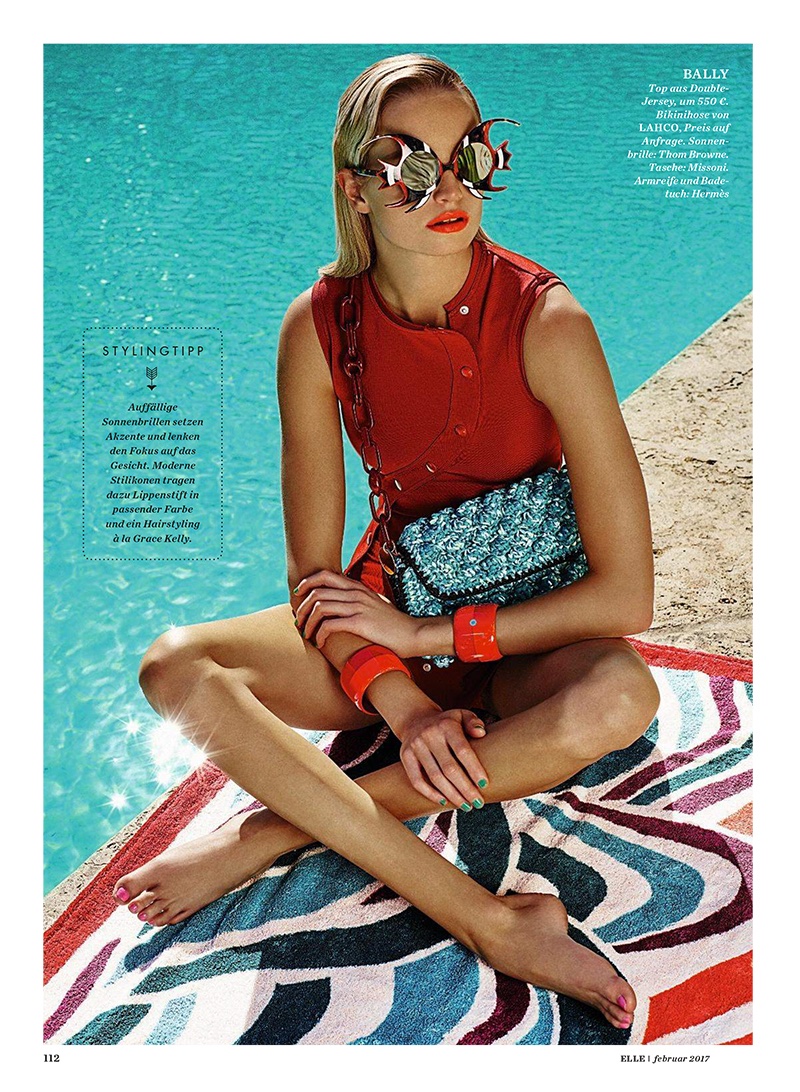 The model poses in Bally top, LAHCO bikini bottoms, Thom Browne sunglasses and Missoni bag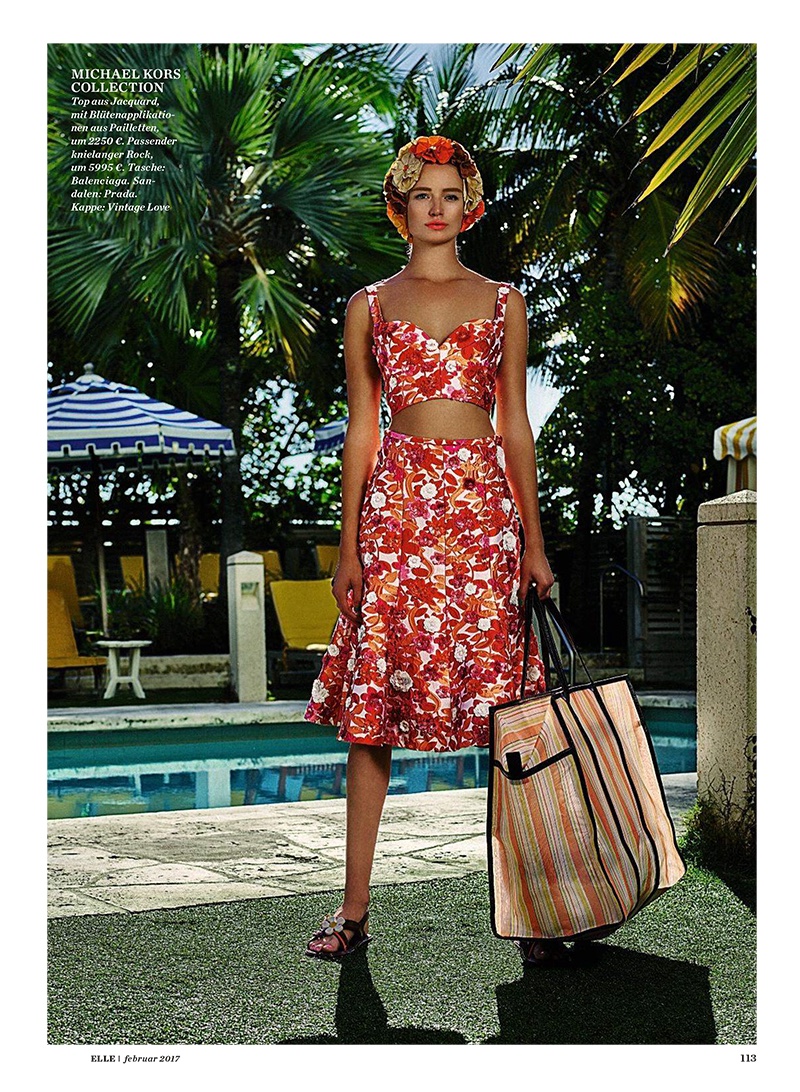 Maud Welzen looks retro glam in Michael Kors Collection floral appliqué top and skirt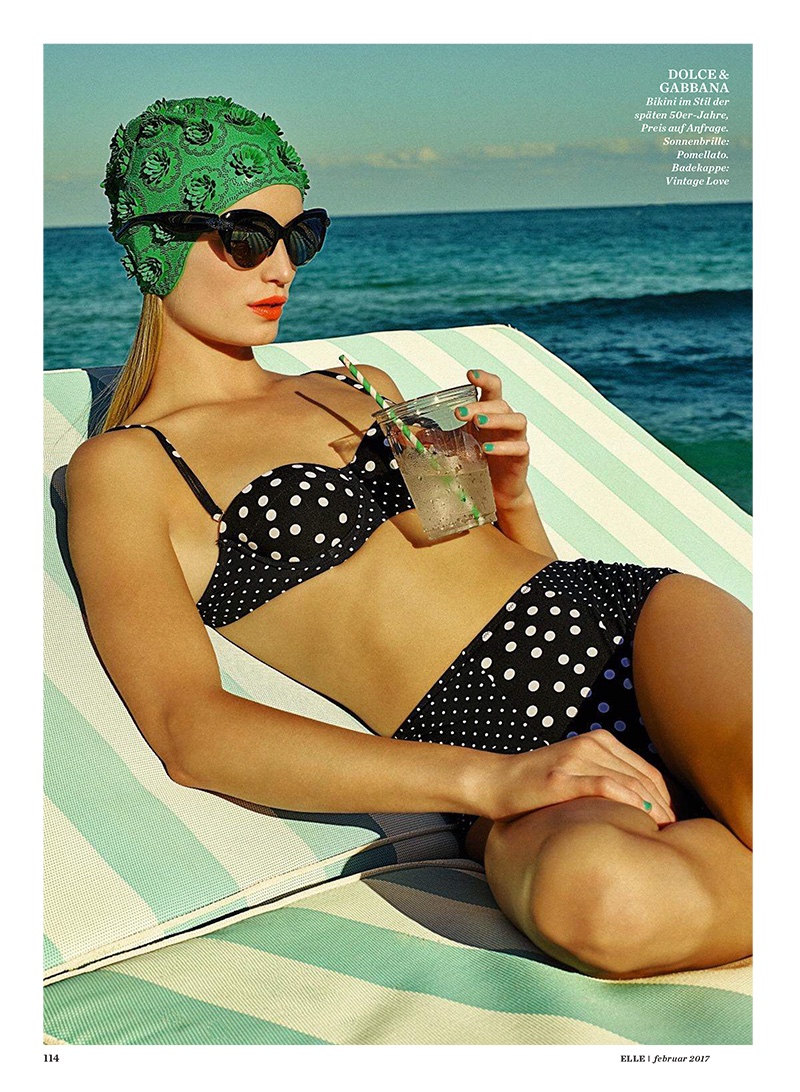 Lounging poolside, Maud Welzen wears Dolce & Gabbana polka dot print swimsuit and Pomellato sunglasses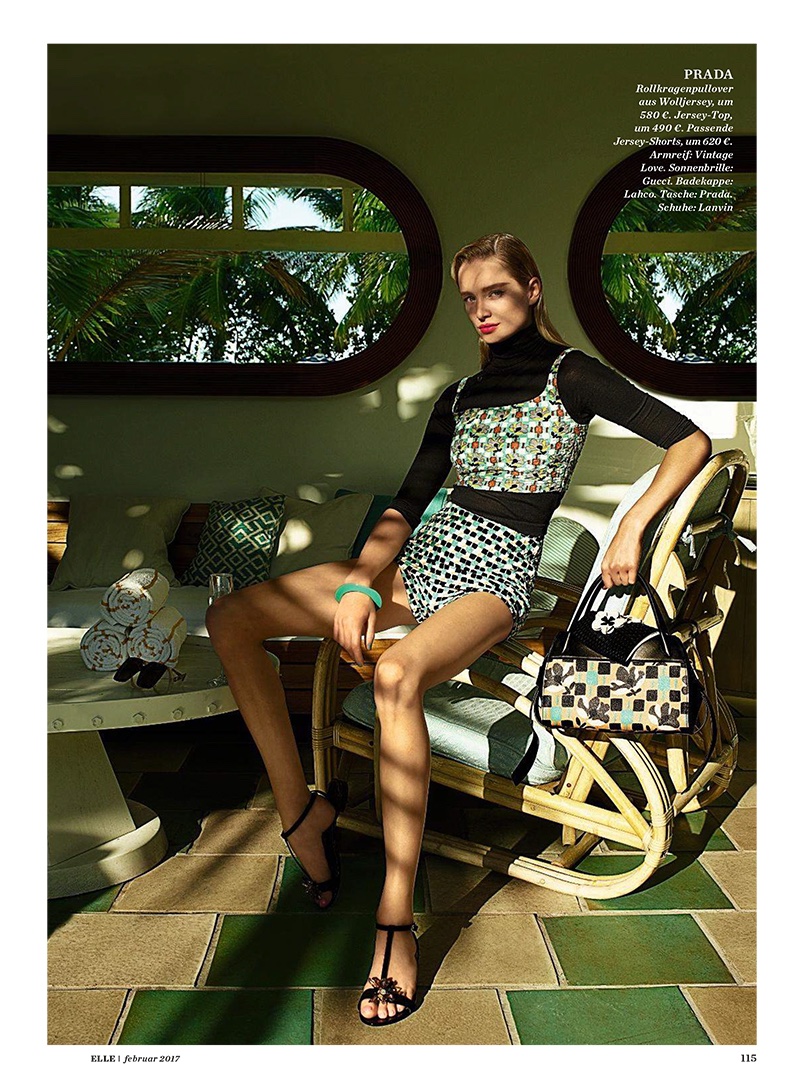 Maud Welzen models Prada sweater, top, shorts and bag. Sunglasses by Gucci and shoes by Lanvin.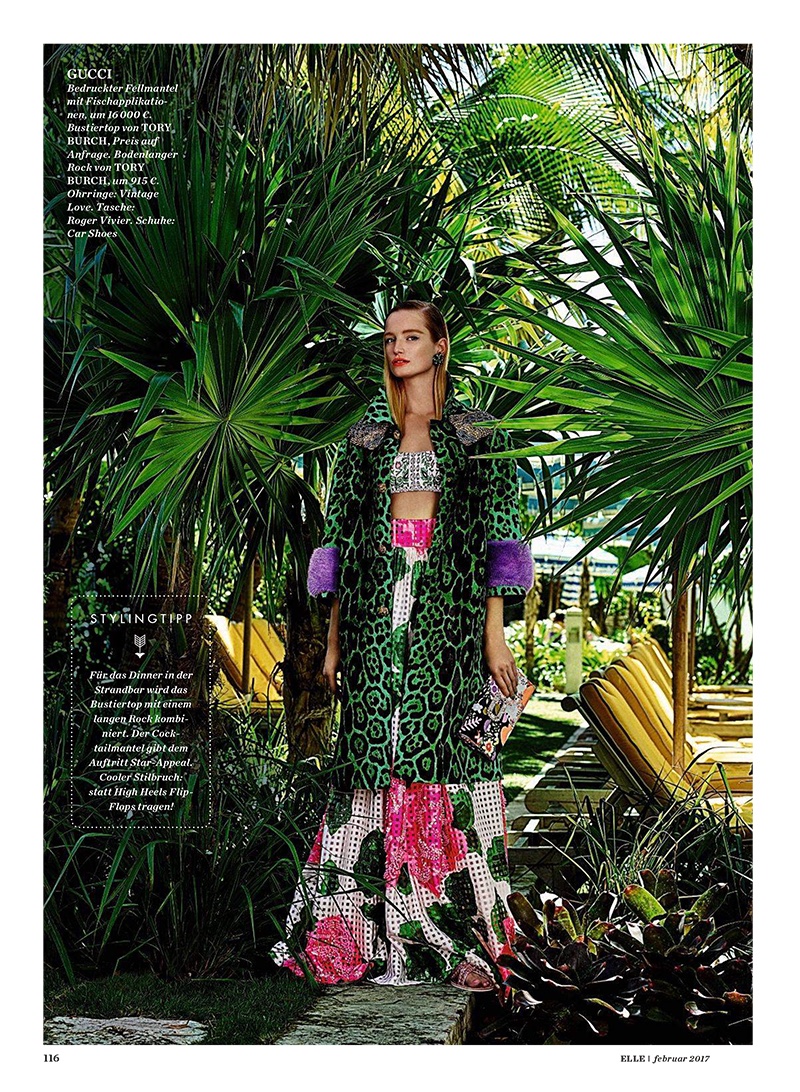 The model wears Gucci fur coat, Tory Burch bustier top and maxi skirt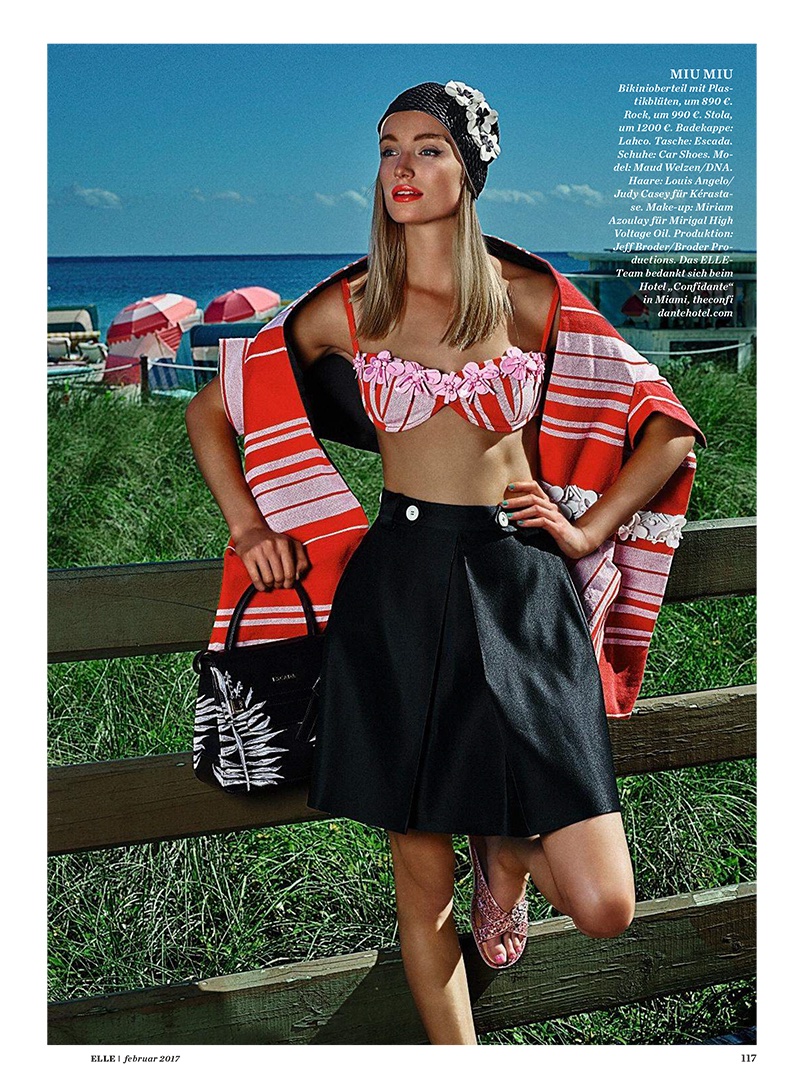 Maud Welzen poses in Miu Miu bikini top, skirt and stole with Escada bag
…
"Maud Welzen Models Retro Poolside Styles for ELLE Germany." Fashion Gone Rogue. http://www.fashiongonerogue.com/maud-welzen-elle-germany-2017-photos/.