Nicole Kidman on The Edit February 16th, 2017 Cover
Actress Nicole Kidman graces the February 16th, 2017 cover of The Edit from Net-a-Porter. Photographed by Yelena Yemchuk, the actress poses in a Jil Sander shirt with pants by Delpozo and sandals by Valentino. Stylist Tracy Taylor dresses the Australian stunner in elegant looks from the spring collections. The 'Big Little Lies' star poses in the designs of Jacquemus, Johanna Ortiz, Ellery and more.
Related: Nicols Kidman Heads Outdoors in the Spring Collections for Vogue Australia
In her interview, Nicole talks about working on the HBO limited-edition series called, 'Big Little Lies'. In the show, she plays a woman in a volatile relationship. "I was quite traumatized after [filming] because we would shoot [the violent scenes] repeatedly," says the actress. "I was emotionally and physically traumatized. I'd come back and I'd need Keith to hold me, just to feel soothed."
Nicole Kidman Stars in The Edit February 2017 Cover Story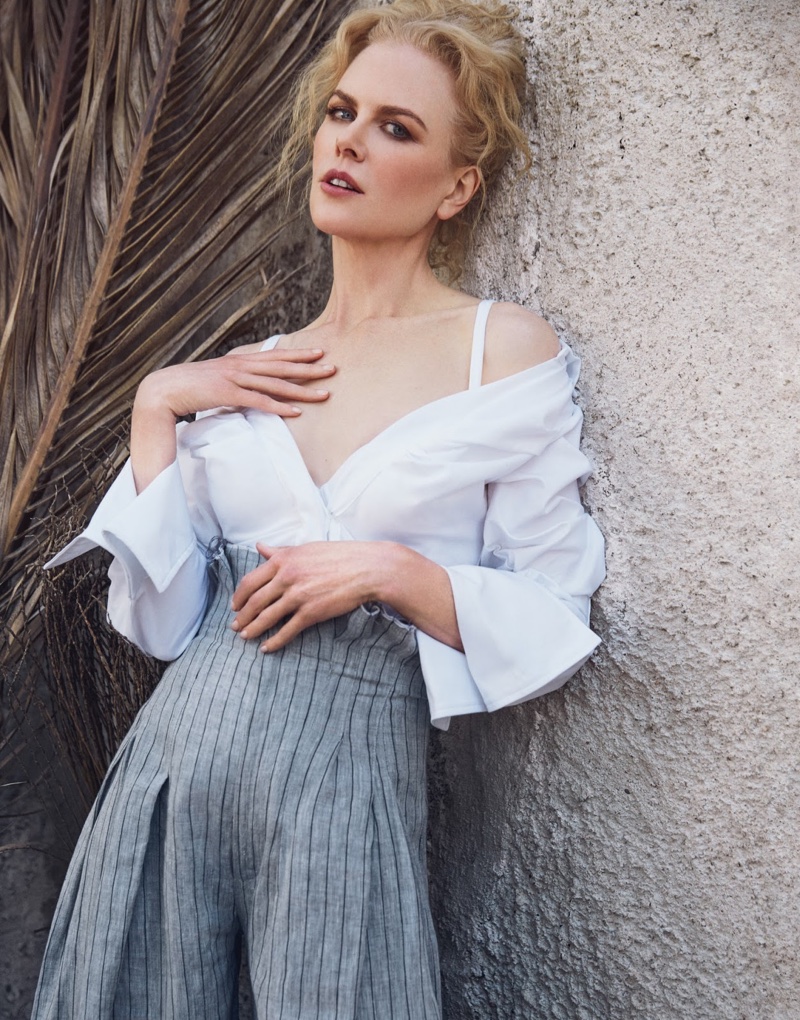 Actress Nicole Kidman wears Jacquemus shirt and pants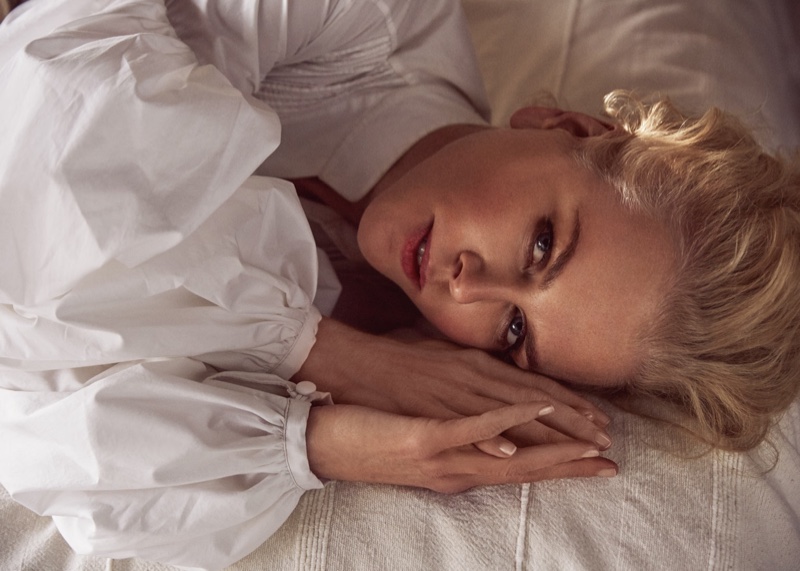 Actress Nicole Kidman gets her closeup in Johanna Ortiz dress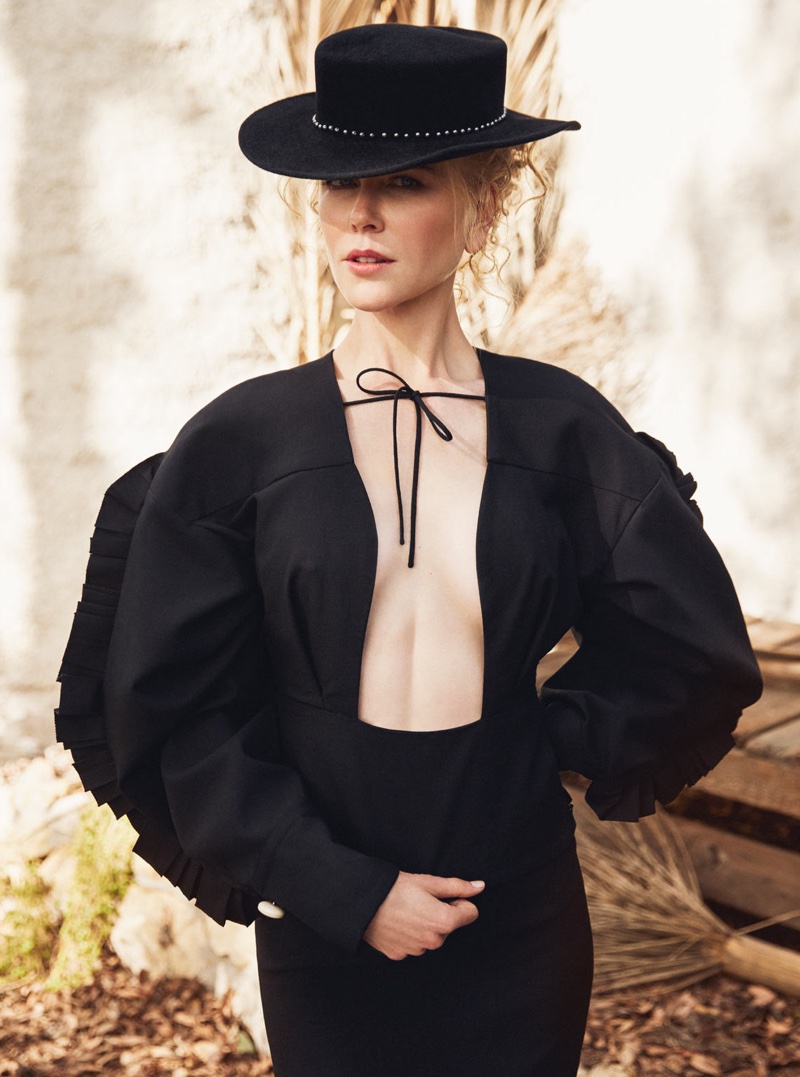 Nicole Kidman wears Jacquemus top, Ellery skirt and Eugenia Kim hat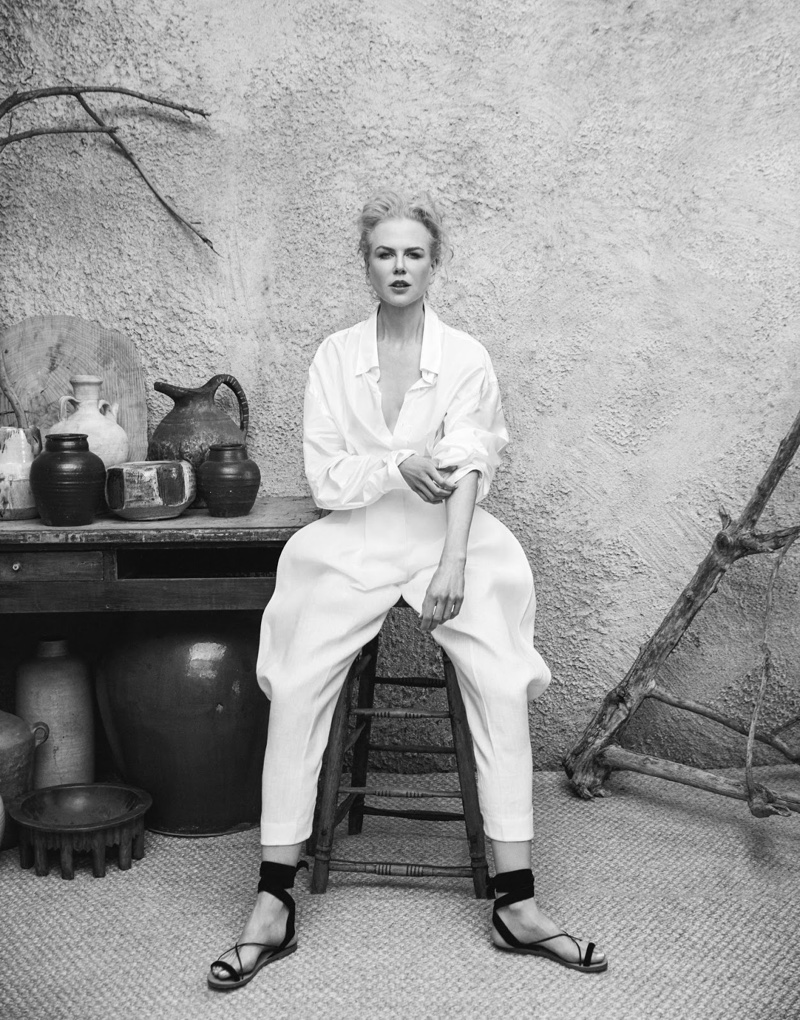 Photographed in black and white, Nicole Kidman wears Jil Sander shirt, Delpozo pants and Valentino sandals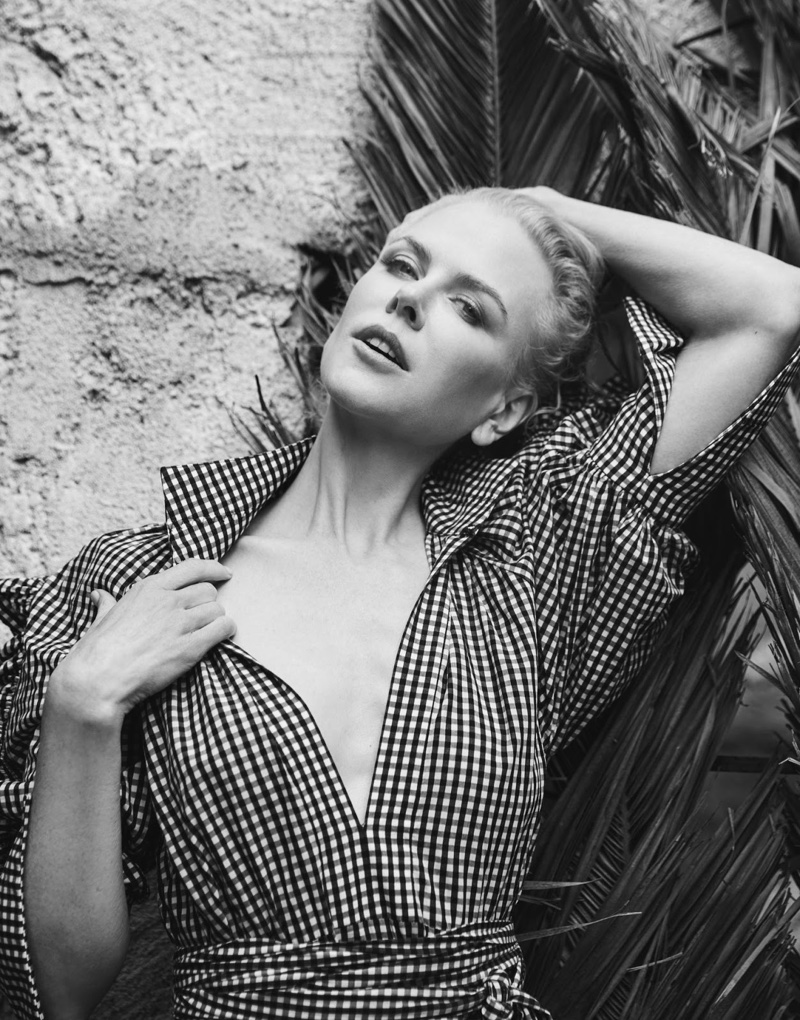 Nicole Kidman poses in gingham print Ellery shirt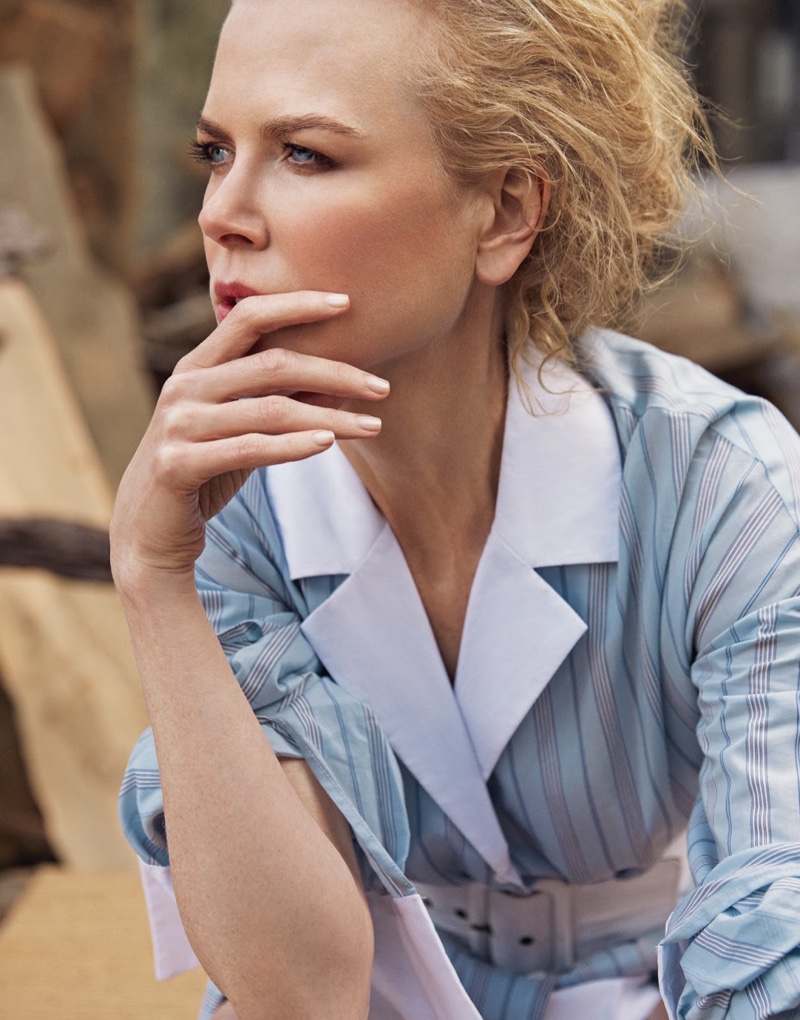 Getting her closeup, Nicole Kidman wears Rosie Assoulin dress and belt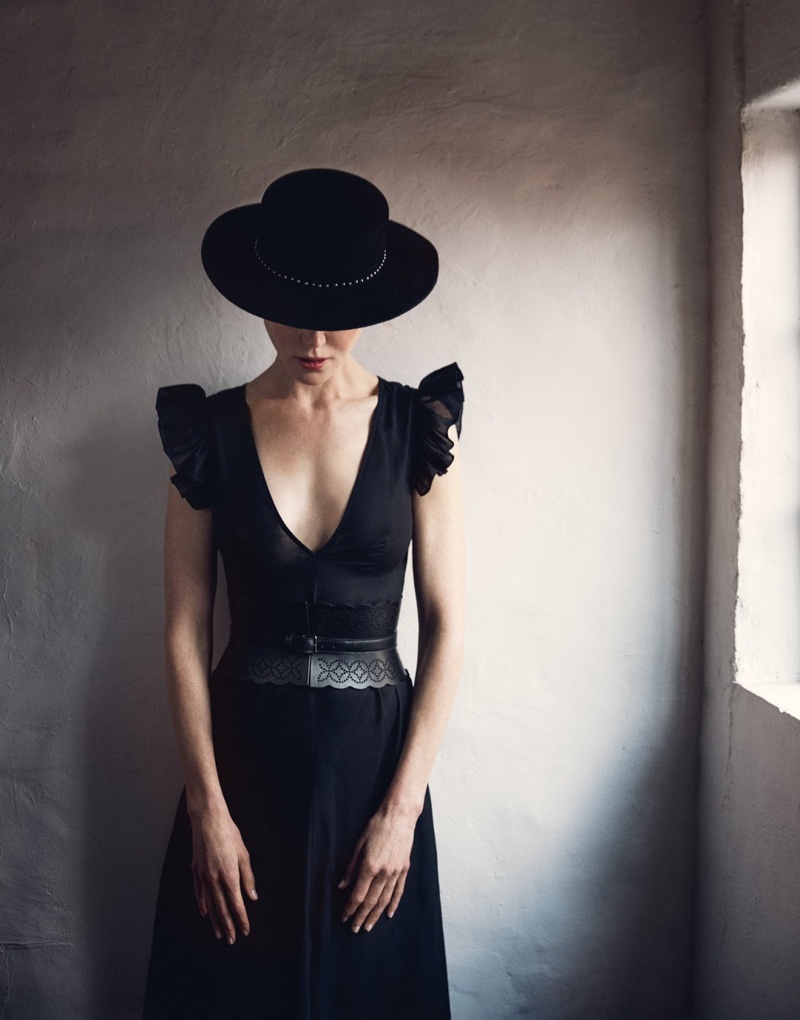 Dressed in black, Nicole Kidman wears Tome dress, Eugenia Kim hat and Alaia belt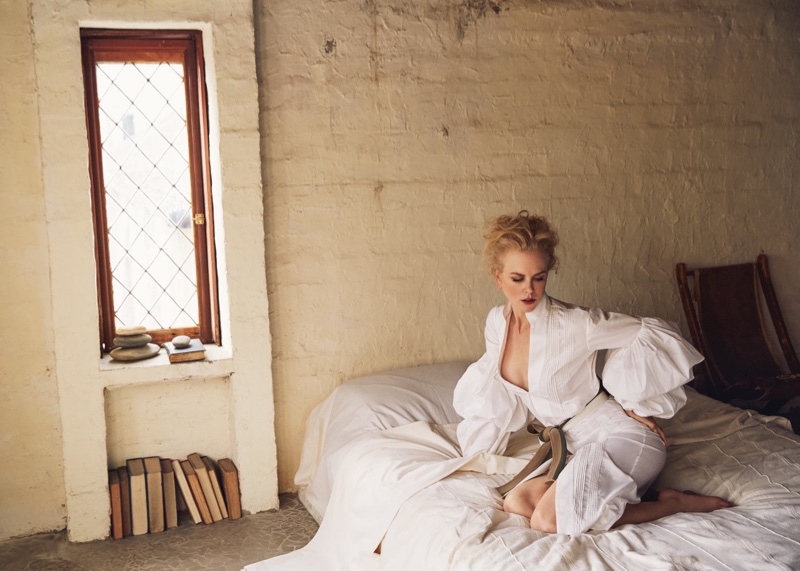 Posing in bed, Nicole Kidman wears Johanna Ortiz dress and belt
…
"Nicole Kidman Poses in Elegant Looks for The Edit." Fashion Gone Rogue. http://www.fashiongonerogue.com/nicole-kidman-the-edit-2017-photos/.