Blank NYC's vegan leather jacket is a wardrobe essential
When it comes to wardrobe essentials, the leather jacket is always on point. But not everyone has hundreds of dollars to spend on the real thing. Or alternatively, those who want to be cruelty free have even greater reasons for going leather free. The Squad Goals Vegan Leather Jacket from Blank NYC makes for the perfect substitute. With an edgy moto silhouette, this jacket features silver-tone hardware and multiple zippers. Channel your inner Sandy in 'Grease' in an all-black look or keep it feminine by wearing a dress underneath. Check out even more details about this jacket at FreePeople.com.
Blank NYC Black Squad Goals Vegan Leather Jacket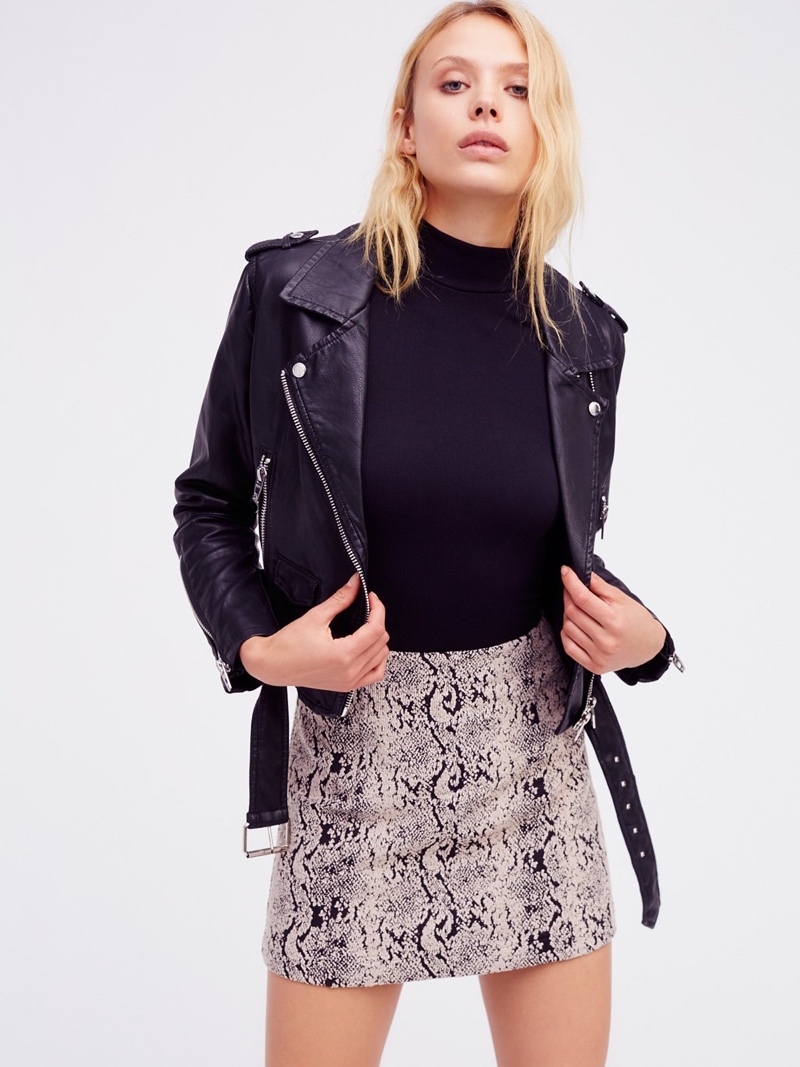 Channel your inner rebel in Blank NYC's vegan leather jacket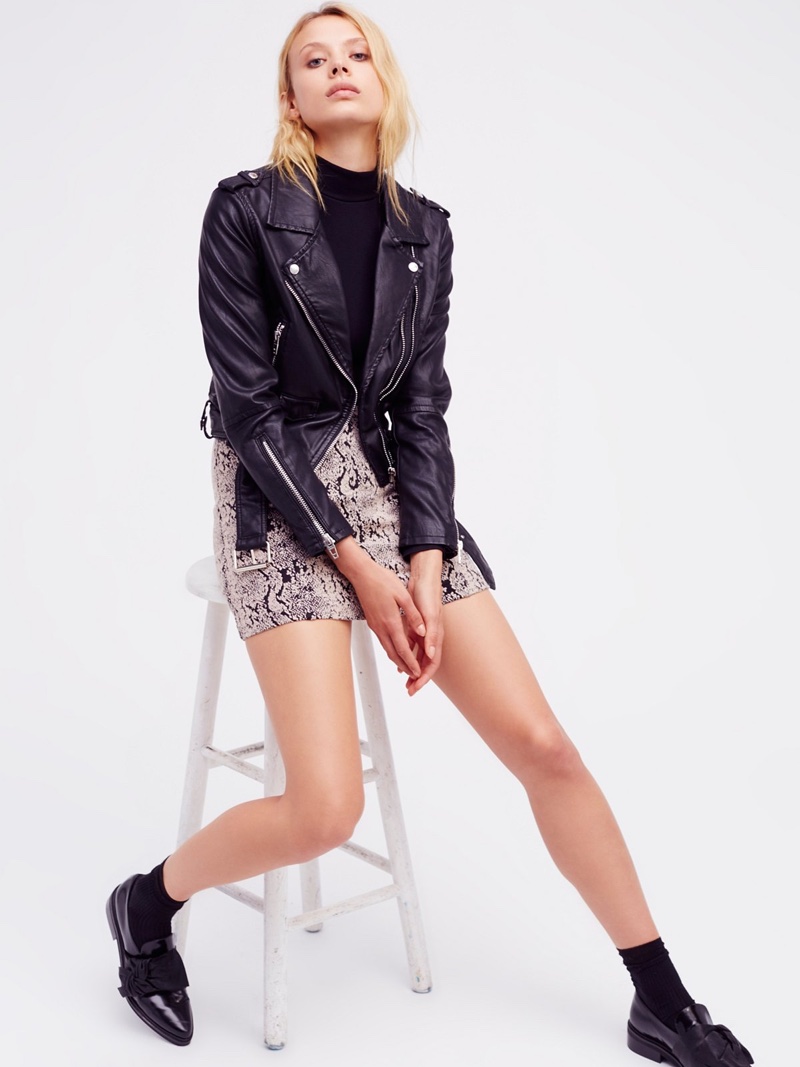 Available at Free People, the Blank NYC vegan leather jacket features stylish zippers
…
"Wish List: Channel Your Inner Rebel in Blank NYC's Leather Jacket." Fashion Gone Rogue. http://www.fashiongonerogue.com/blank-nyc-vegan-leather-jacket-shop/.